Smallworld features highlighted in this video:
Tree Item is a GUI control of class tree_item which provides extensive facilities for displaying a list of elements, including rows and columns in a table, trees with expandable branches and in-place editing and initiates lazy evaluation of tree elements, if required. This GUI control is used in several parts of the user interface to the Smallworld Core Professional application, such as Object Control, Version Management and object editors. See different examples of use of a Tree Item in a GUI design.
.
Since I'm just molding this site, please be forgiving in reviewing it. In fact, what I'd love is your opinion. Please comment on each video/feature to help me refine them all. The end result will be a useful set of tools for you, me, and everyone else.
In order to see the details – this video is best to view in the full screen HD mode.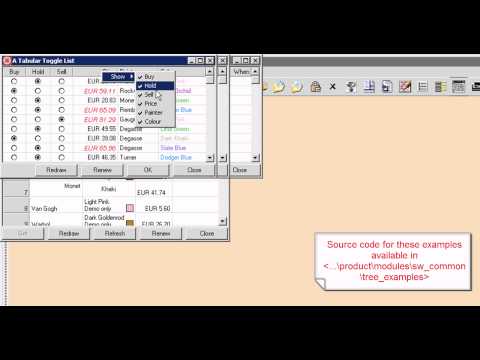 ** GE Smallworld application environment provided by AML Solutions Group Ltd.