Useful tools for application developers, such as an Object Inspector and Magik Debugger are delivered in the Development Tools application.  Direct links are provided between Emacs and the Development Tools application. Commands which provide an interface to the Development Tools application are only applicable when this application is available in the relevant Smallworld session. The application is loaded and started if necessary.
Emacs features highlighted in this video:
Magik Debugger provides a simple debugger with facilities to execute Magik code, set breakpoints and monitor slots and local variables.
Interacting with a Smallworld session: F4-D – in **gis** buffer finds the method at the current cursor position and loads it into a

Magik Debugger

from the Development Tools application;

F4-d

– in Magik mode buffer sends current method to a Magik Debugger from the Development Tools.
.
Since I'm just molding this site, please be forgiving in reviewing it. In fact, what I'd love is your opinion. Please comment on each video/feature to help me refine them all. The end result will be a useful set of tools for you, me, and everyone else.
In order to see the details – this video is best to view in the full screen HD mode.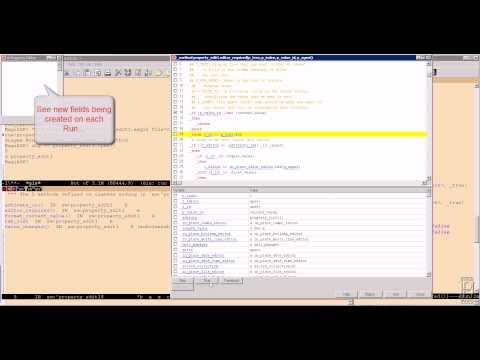 ** GE Smallworld application environment provided by AML Solutions Group Ltd.